Meet April Langham – She is the owner operator of North Star Chiropractic. We will be featuring her business in next months addition so stay tuned. April, like many others was somewhat hesitant to step out and purchase a home this year.  With the rising cost of housing, and the uncertainty of where this is all going it's certainly understandable.  If you read our post in last months addition, you'll remember the chart that reflects the intersection of "Interest Rates" and "Home Values", where increasing housing costs are now on an upward trend along with rising interest rates. Interest rates continue to climb but not at as fast as expected.  Lower than the historical norms, interest rates still make Texas housing  affordable compared to most other hot markets in America, but for how much longer? The Fed's have announced multiple increases for 2022 so at some point, high interest rates will become a major contributing factor in housing affordability here in north Texas.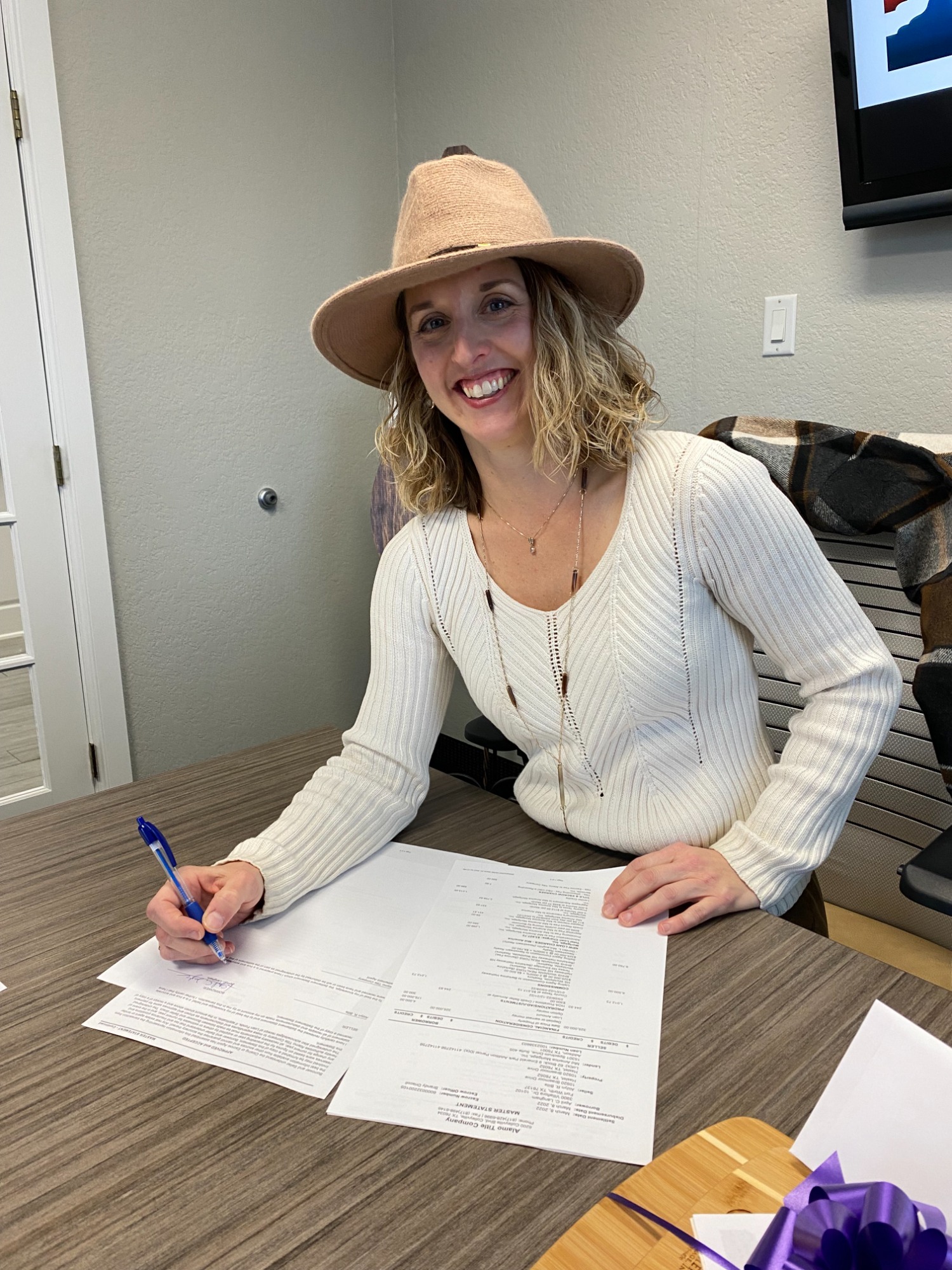 After our initial consultation with April, we laid the foundation for how we were going to go to market and, "make it happen".  Our pricing strategy on the buy side is somewhat complex, simply due to the "X" factor. The "X" factor being, what the competition is going to do. Right now, it seems that everyone is just throwing darts at the dart board and hoping for the best.  However, there is a method to the madness, it just takes patience and persistency to see it through. Fortunately for us, our competition hasn't quite figured it all out yet!
The first thing we do before going out to tour a home, is "run-the-comps". But, we don't just run the numbers, we analyze all of the sales figures of those homes that have sold recently, and take a deep dive into what each buyer paid, the method of payment, what the asking price was, rationalize the gap, and then consider where we think the homes value will be within 6-12 months. Couple that strategy with understanding how to write and negotiate contracts and well, we "make it happen". While we cannot give away the exact algorithm we've developed, I can say that we are winning bids for our clients. 
The median sales price for homes in Texas is now north of $330,000 as of this writing, which translates to very aggressive buying behaviors for homes selling below that mark. In fact, anything selling for less than $400,000 is hot, and seeing multiple offers.  If you're a seller this is great right? We just contracted a home we listed in Plano for $85,000 over list! But, as for our clients who are looking to buy a home, we don't believe in prompting them to over pay for the homes they want, just to win the bid. We always buy with sell in mind. This mindset allows a fair amount of security in that we have great confidence that if our clients need to sell due to a life event within 12-24 months, the risk of loss is greatly mitigated. 
April is now all moved in and glad she made the decision "Not-To-Wait".  Read April's review of our work on Google:
If you're thinking about making a move, give Silver Elk Realty Group a call today
*Data updated February 2022