2023 Fort Worth Real Estate Opportunities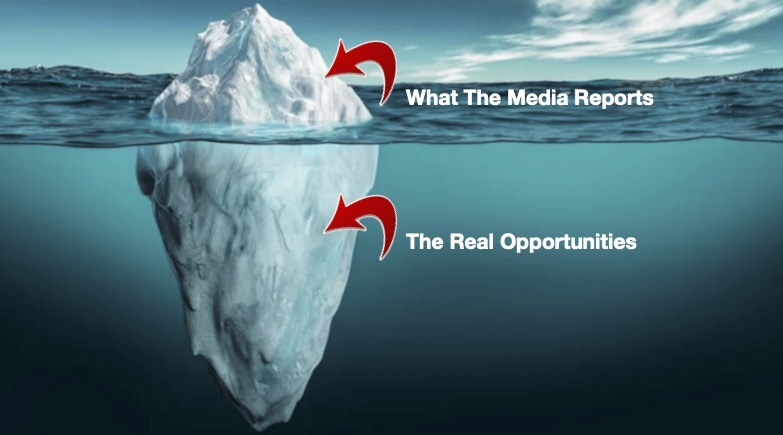 I saw this image the other day and I thought, you know, this is a lot like the real estate market right now.  For as much doom and gloom being reported by media outlets, there are still far more benefits to buying, and owning a home right now than not.     
Just a few short months ago home buyers faced stiff competition when bidding on homes, and unfortunately, qualifying for low interest rate loans didn't help them secure contracts.  Typically, sellers don't consider a qualifying buyers interest rate to be a factor in their decision making process.  Instead, the majority of experienced real estate agents will advise their sellers to pay attention to the loan type, who the lender is, and size of the down payment. Why am I emphasizing this? Because if someone wants to own their own home anytime soon, there's more to achieving this goal then focusing on the interest rate right now. A new home owner can re-finance out of a higher interest rate loan at anytime depending on their specific lenders requirements.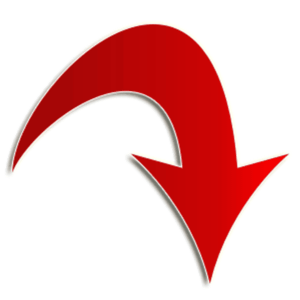 So what are the opportunities in 2023? Buyers are now facing more favorable conditions for making a home purchase. For the family who really wants to buy a house in todays market they will find that there are more houses available now than in 2022, and fewer buyers bidding on them. Right now the data shows Tarrant county with 1.9 months of inventory versus just a little over .6 the first half of 2022. One of the reasons for this is there are fewer buyers shopping right now, and given the higher interest rates that's certainly understandable. The other reason home buyers are tapping the breaks has to do with the recent drop in hou Read more…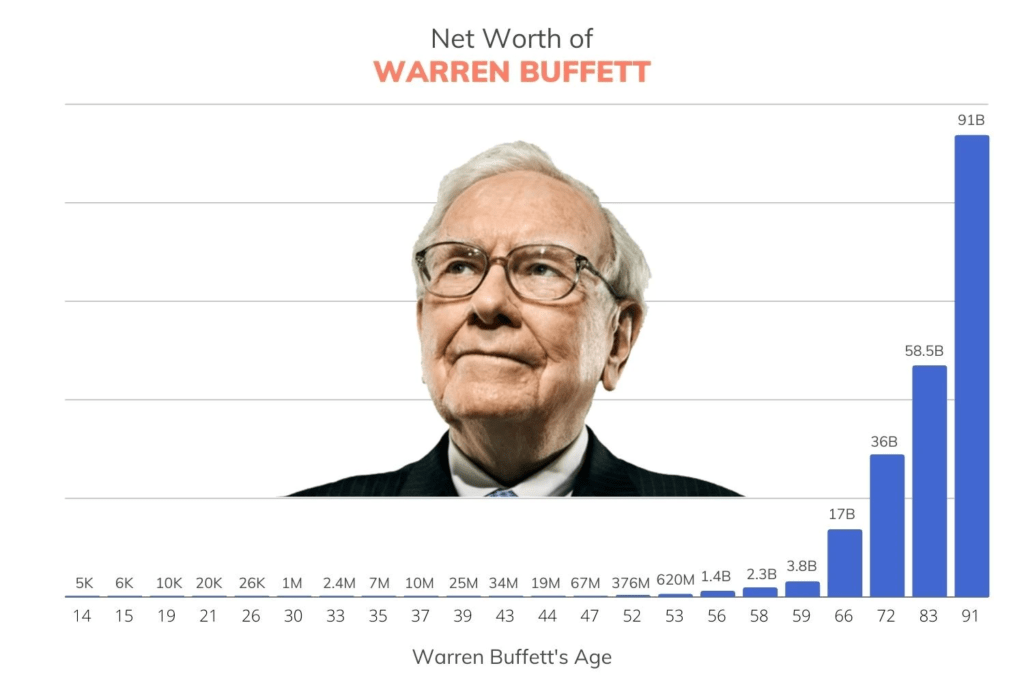 Remember this guy? He's wildly known for making investments in down markets, why? Because buying a good product when prices are low ensures the greatest margin of profit when prices return to their industry norms. Makes sense doesn't it?  "Buy low – sell high"
So how does this apply to buying a house right now?  If you're buying a good product ie., a house, Condo, Town House, or even an apartment building, these are proven, time tested investments that are customarily in high demand (which drives appreciation), and are reliable in terms of providing long term value (which is historically supported) making a home purchase now a pretty safe bet.
KELLER , TX. Home value history for 
zip code 76248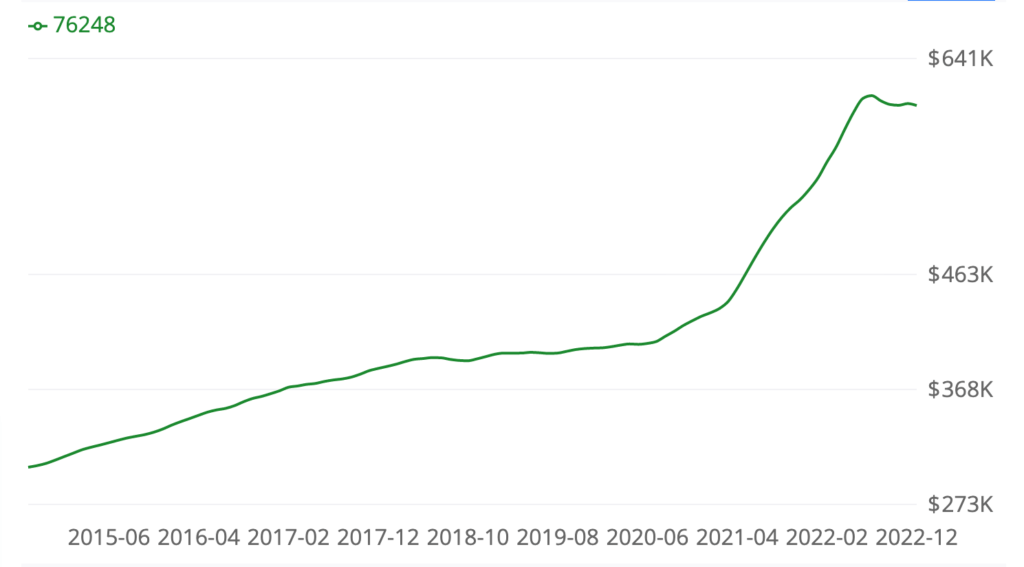 Most real estate economists, and loan professionals are saying that we could see interest rates fall to 5.5% – 6% this summer and hover near there for the balance of the year and beyond. That being the case, we are expecting to see an increase in home sales as pent up demand has provided a build up of inventory over the last several months.  Those that wait until everyone else hits the market this summer may find themselves right back where they were last year, dealing with multiple offers and sellers holding out for more cash which may drive prices back up.
"I think we could be surprised at how much mortgage rates pull back this year. But we're not going back to 3 percent anytime soon, because inflation is not going back to 2 percent anytime soon."
                                                                             

Greg McBride, Chief Financial Analyst at Bankrate,
To address this, Silver Elk Realty is currently working with sellers to help incentivize, and encourage buyers to come out early by offering to help buy down their interest rates now, and being open to contingent offers.  Likewise with builders, we are seeking massive incentives such as interest rate buy downs, free upgrades, paid closing costs, bonuses, reductions in list prices and willingness to accept contingent offers. We are finding that builders have loosened their pocket books quite a bit and are working with us to help place our buyers in their homes.
We're not sure how long this will last but if history has taught us anything over the past 24 months is this; Change is inevitable, and all good things eventually come to an end.
If you're interested in more specifics, or considering making a move this year give us a call we'd be happy to schedule a quick consult to discuss your specific situation.
More Articles From Silver Elk Realty
  In March 2022, the Federal Reserve began a series of interest rate hikes in an effort to pump the brakes on inflation.1 And while
Read More »
No matter what's going on in the housing market, the process of selling a home can be challenging. Some sellers have a hard time saying
Read More »
The process of buying a new home can be both exhilarating and exhausting. But the journey doesn't stop when you close on your property. On
Read More »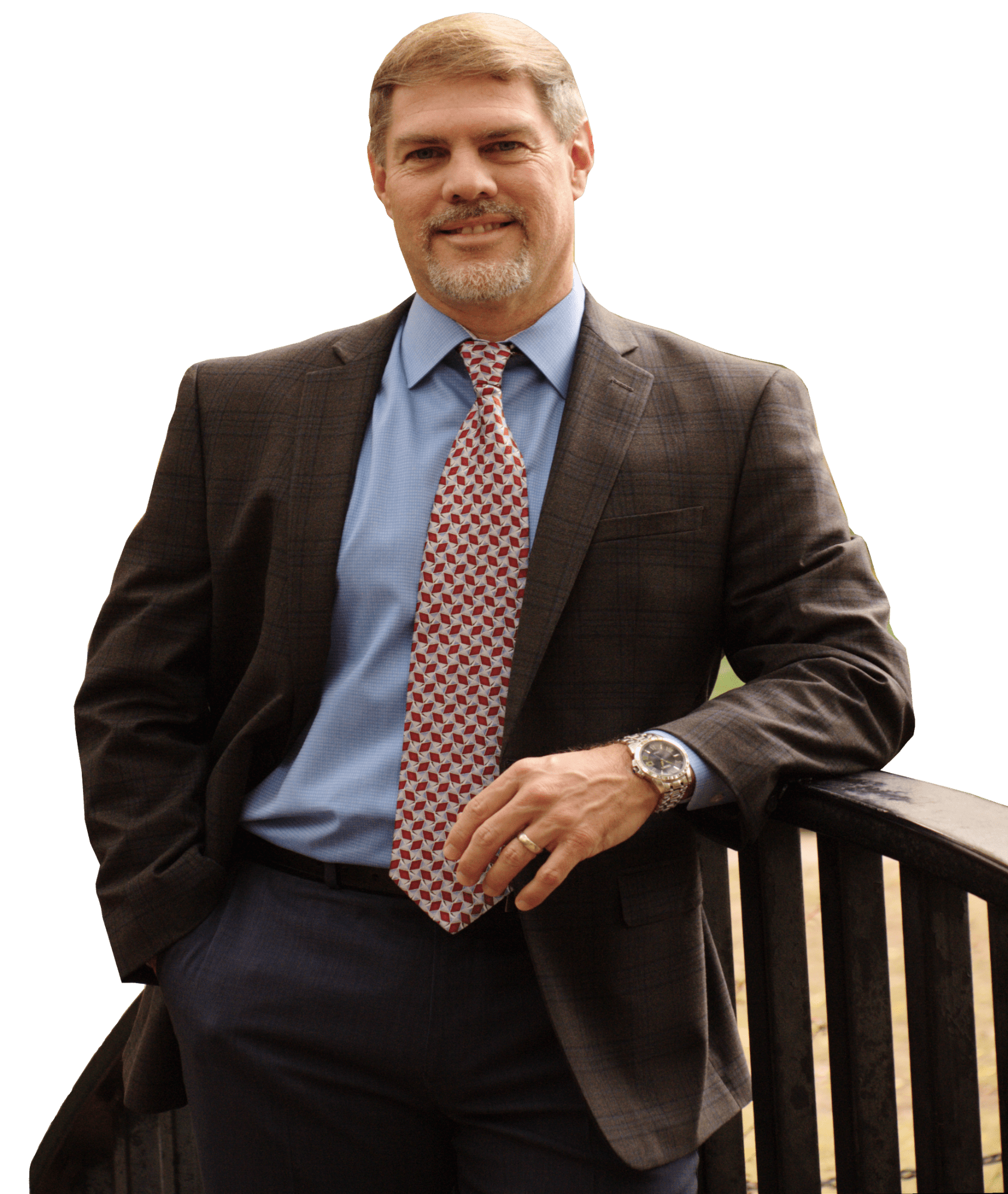 If you're thinking about making a move, but are concerned about where you'll go, please let us know. We're in the field every day and have the latest intel you'll need to make an informed decision.  
Please feel free to visit our CLIENT REVIEWS page to see what others are saying about us.