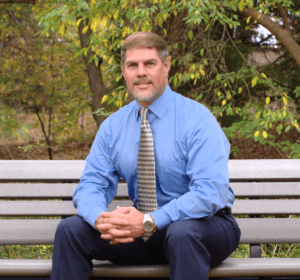 ABOUT GORDEN
Growing up in Houston Texas as an avid hunter, fisherman and athlete, I learned many great principles and disciplines which were necessary for success. As a baseball player, I remember running drills with the football team before practice to help improve endurance and stamina, staying after practice and running wind sprints to increase range of play on the field, and hitting tires for hours with an oversized bat until my arms hurt. My goal was to do all that was within my power to succeed. Those same fundamental disciplines followed me from the baseball field to the work place, and are still in play today in our business.
From the bible I learned an even more important principle, one that has impacted my life profoundly; In the book of Jeremiah it is written, "Woe to him that builds his house by unrighteousness, and his chambers by wrong; that uses his neighbor's service without wages, and gives him not for his work. This scripture has guided me in every endeavor, to always do right by others, treating everyone as equals, and ensuring ethical business practices.
From my family I learned that life is fragile, and that the human spirit is delicate, and must be protected at all cost. I have resolved to honor everyone, regardless of their age, gender, race or beliefs because in the end, the thing that matters most, is that we aid those in need to the desired outcome, while recognizing that we all depend on one another at one time or another.
I believe that in all of life's passions there's a need to be well studied, educated and strategic in the pursuit of winning and accomplishing the goals that we set. Whether its financial goals; family goals; personal, or even goals for helping advance the well being and careers of others the requirements are the same, work hard, do so with skill, and always do what's right.
The Silver Elk team will do whatever it takes to achieve our clients goals in an above board, and ethical manner. We are driven by a strong moral compass, that earns us favor with those we do business with in every transaction, and is the core reason why we are in this business. I believe that it is my responsibility to apply the time that I've been given, the skills that I have honed, and the treasures that I've been blessed with to helping meet one of the most crucial needs people have, which is for shelter.
GORDENS PASSIONS
WHAT'S A GOAL YOU'RE WORKING TOWARDS
From a business perspective, we are working towards being more charitable with our resources. We currently donate 11% of our gross earnings to charity and our church. Our end goal is to eventually donate houses. Personally, not feeling guilty when I take time off from work.
WHAT DO YOU LOVE MOST ABOUT THE SILVER ELK TEAM
I love the passion that is expressed by everyone. We take the time to understand, communicate and relate to people in the way that makes them feel comfortable and safe, in doing so we have a lot of fun. There is so much diversity, it never gets boring. We are a learning team, and invest money every year to improve our skills in every area.
WHAT MAKES YOU LAUGH
Our clients children, our dogs Rilee & Mya, funny movies such as "Rat Race", "Trains Plains & Automobiles", and of course me – I crack myself up a lot, just ask Kemberly.
WHAT INSPIRES YOU MOST
Of course, seeing the underdog win in the end. Stories of people who went from rags, to riches against all odds (ie. as in the movie "The Pursuit of Happiness" by Will Smith). I'm an odd blend of sappy & hero. For example, I love the movies Braveheart & The Lake House.
WHERE ARE THE FAVORITE THREE PLACES YOU'VE TRAVELLED
Costa Rica, where Kemberly & I celebrated my 50th. birthday. My presents were catching a 122 pound sailfish, and 84 pound Rooster Fish over on 20 pound test line. Riviera Maya, Mexico where we celebrated Kemberly's 40th. birthday by snorkeling with sea turtles. Lake Tahoe where we go snow skiing.
SPECIAL DESIGNATIONS
CLS, MRLS, Certified Listing Specialist, Military Relocation Specialist
Recognition & Awards
2014 Executive Performance Award
2015 100% Club Award
2016 100% Club Award
2017 Platinum Club Award
2017 RE/MAX Top Producer Award
2017 Rising Star Award
2018 Dallas Magazines Top Producer
2018 100% Club Award
2019 Texas Monthly 5 Star Award 
2020 Dallas Magazines Top Producer
2020 Texas Monthly 5 Star Award